Hydronics
What is radiant energy? Hold your hand over a hot cup of coffee and feel the heat. The logical conclusion is that heat rises. Logical, perhaps, but incomplete! Hot air rises, but heat can travel in any direction. That is why you can feel the heat of cup when you place your hand to the side.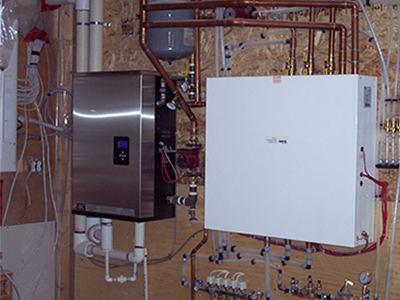 Nothing says comfort quite like a warm floor beneath your feet, in the bathroom, bedroom or kitchen. The newer style of boilers assist in making your in floor heating system quiet and efficient.
We do recommend that your hydronic system is serviced once a year by a qualified plumber. They will clean and replace filters as required, service the boiler, and do any other work required to keep your system in peak running order.
Deer Bridge has the knowledge, experience, and relationships with manufacturers to provide a top quality hydronic system for your home.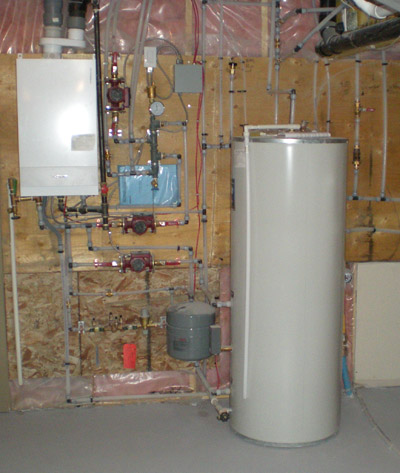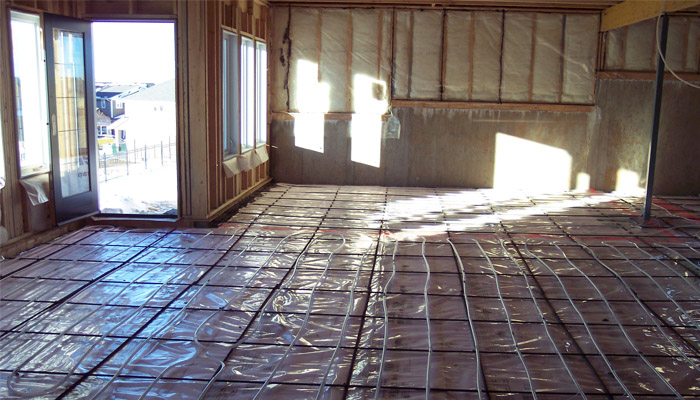 Radiant energy transfer is caused by a warm surface giving up its heat to a cooler surface. Radiant energy travels through space without heating the space itself. It only turns into heat when it contacts a cooler surface. Our human comfort relies just as much on radiant heat transfer as it does on air temperature; yet the majority of heating and air conditioning professions think only in terms of air temperature. By controlling both the air temperature and the radiant transfer, radiant floor heating can deliver unsurpassed comfort.
Contact Info
4522 - 112th Ave SE Calgary, AB T2C 2K2
Phone: (403) 252-1101
Fax (403) 252-1103
tjwatts@deerbridgeplumbing.com